As we head into the depths of winter in Australia those of you who are lucky enough to be packing for a sub-tropical holiday in Brisbane are probably wondering just what you should be including.  Whether you're visiting us from out-of-country, or just skipping states, packing for the right weather can cause undue stress. Will I need this coat?  Maybe I should take all ten pairs of shoes just in-case?  I'm sure you're nodding your head in agreement.
Well, the team here at Walk Brisbane would like to alleviate some of that stress by providing an easy-to-read guide on how to pack for winter in Brisbane!
This the first of what will be a regular series about a range of travel tips, always with a little Brisbane spin of course.
The Weather
Weather in Brisbane can be, like most places, unpredictable. However, there are a few things about winter in our beautiful city that you can be absolutely sure of.
Firstly, you won't need that snow coat. Let's get technical:
Average temperatures for Brisbane in winter:
HIGH: 20 C / 68 F
LOW: 10 C / 50 F
Winter is our dry season and the time of year when we have our least rainfall, an average of 50mm / 2 inches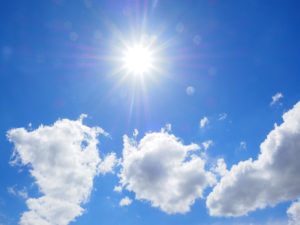 Despite the fact that it's winter, you don't need to pack your feather-and-down.  A decent over-coat will do the trick, with a few jumpers or turtle-necks that you can use to layer-up in the case of a cold snap or night out.
Secondly, a note about the sun: the thing is, the sun in Brisbane is always warm, even during our colder months. If you're out and about and the sun is shining (and it will shine most of the year), you'll probably warm up. This is why layers are important. Sunscreen all year around is a must.
Packing The Basics
For the best daily uniform for a winter in Brisbane, we would suggest packing the following basics:
1.  Jeans / long, not-too-thick, pants
2.  A mix of t-shirts and long-sleeved tops
3.  A few jumpers
4.  One over-coat
The Add-Ons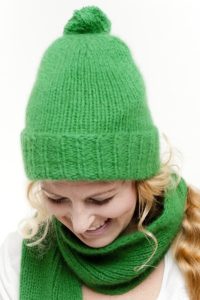 We definitely recommend packing a scarf or two and a beanie for those overcast days or cool nights.
Also, depending on the type of trip you are taking, it might be worth packing a wind-breaker. They generally pack quite small so you can carry it around all day without too much hassle. It might just come in handy if the wind picks up!
Maybe a light pair of gloves for those colder mornings / evenings.
Don't forget a small umbrella.  Winter is our dry season, but it's always handy to have an umbrella.
The Golden Rule is to layer. Remember, you may want to shed a few layers during a day out in the sunshine!
The Shoes
There's nothing worse than cold feet, so we recommend enclosed shoes.
You don't need anything too heavy duty. Light boots or regular runners will do the trick – just pack a few pairs of warmer socks for those colder days, and you'll survive just fine.
For those planning for a fancy-evening-out, you can get by in your uncovered heels, so long as it's only a short walk from car to restaurant!
Winter is a truly delightful time to come and experience our beautiful city. Temperatures often sit in the sweet spot between too hot and too cold – it's certainly always perfect for a day out to enjoy one of  Walk Brisbane's tours that operate all year around.