On recent trips I've read 'Daughter of the Killing Fields' by Theary Seng (Cambodia), 'Around Africa on my Bicycle' by Riann Manse , 'Chasing the Monsoon: A Modern Pilgrimage through India' by Alexander Frater and 'Venice' by Jan Morris.
So what should you read when in Brisbane? 
'Brisbane' by Matthew Condon, 'The Mayne Inheritance' by Rosamond Siemon, 'Johnno' by David Malou, 'Girl Most Likely' by Rebecca Sparrow or    'Love Stories' by Trent Dalton.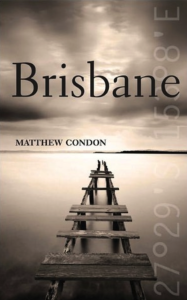 Matthew Condon is a journalist with 'The Courier Mail' newspaper, and the author of numerous books. 'Brisbane' is part memoir and part guide to Brisbane, intertwining personal stories with the city's historical past. This account paints a portrait of the contemporary transformation of the city – a bit of history combined with a lot of memoirs of the'60s and '70s. Condon is 52, he left Brisbane in his youth and returned 18 years later.
'The Mayne Inheritance' is non-fiction and pure history. It tells the story of Patrick Mayne, who migrated to Brisbane in 1841 where he found work as a slaughterman in an abattoir. In 1848 a sawyer, Robert Cox, was murdered at Kangaroo Point and a large amount of money was presumed to have been stolen. Shortly after, despite being a lowly paid labourer, Patrick bought his own butcher's shop in what is now Brisbane's CBD. 
He expanded his businesses and soon became one of Brisbane's wealthiest men.
Patrick died in 1865 and during his dying days confessed to the murder of Robert Cox. He left behind a widow and five children who were ostracised for the murder confession. The second half of the book covers the lives of the children, none of whom married, and in particular James Mayne who became a philanthropist. James' most famous deed was funding the purchase of 270 acres of land at St Lucia for the University of Queensland.
The story spans a century, from Patrick's arrival in Brisbane to the death of his last child, in 1940. You're taken on a historical journey of Brisbane's transformation from an isolated colonial hamlet to a major Australian city.
'Johnno' is heavily autobiographical, and focuses on the friendship between the narrator and a schoolmate known as 'Johnno' in their childhood and early adulthood in the '40s and '50s in Brisbane. References to upper-class Australian culture, and the Brisbane subtropical environment occur throughout the book. The story often refers to Brisbane's parks and gardens, as well as the Brisbane River and the (long gone unfortunately) inner city trams.
The novel begins in the narrator's childhood at Brisbane Grammar School and follows the friendship between the sensible, conventional narrator and the wild, frequently drunk Johnno through school, university and a their time living in Europe. It finishes with Johnno's apparent suicide and his funeral in suburban Brisbane.
David Malouf, an award winning writer who has been shortlisted for the Booker Prize, was born in Brisbane though lives in Sydney these days. Published in 1975, 'Johnno' was the 80 year old's first novel.
'Girl Most Likely', another semi-autobiographical (there's a theme here…) novel.
 I place this one firmly in the chick-lit group so if you're after some beach reading look no further.
Rachel Hill is the Girl Most Likely to Succeed, however even though she is an Honours graduate and a successful magazine editor, when something happens to disrupt her perfect life she doesn't know how to deal with it.  The disruptive event is that she marries her American boyfriend in Vegas and the marriage lasts about as long as Britney Spears' did. The novel begins with Rachel, living back home under her parents' roof, unmotivated following the disaster and approaching divorce. As she nears her 28th birthday, she consults her list of things to do before she turns 28 and decides to learn to play an 80s TV theme tune on the piano. Cue her neighbour Matt, who then enters the novel as Rachel's new love interest.
Rebecca Sparrow is 42 and lives in Brisbane.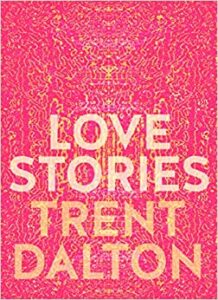 Finally, 'Love Stories' by Trent Dalton.  Award winning journalist and Brisbane local Trent Dalton, 42, set up a temporary writing desk at the corner of Adelaide and Albert Streets in the City, for a period of two months during 2021 and asked strangers a simple, direct question "Can you please tell me a love story."  What came from that one question is a beautiful, moving and sometimes funny book about love; what it is to different people and how it is the one thing that is really all we need.  There are lots of references to Brisbane, some places that we will visit on our tours, and others that you will then recognise when you arrive. 
Enjoy reading about Brisbane!